Results in an hour
with Topaasia®
Make your meetings and workshops more effective, participatory and action-oriented.

But don't believe us, believe our customers.
Over 200 organization play with Topaasia: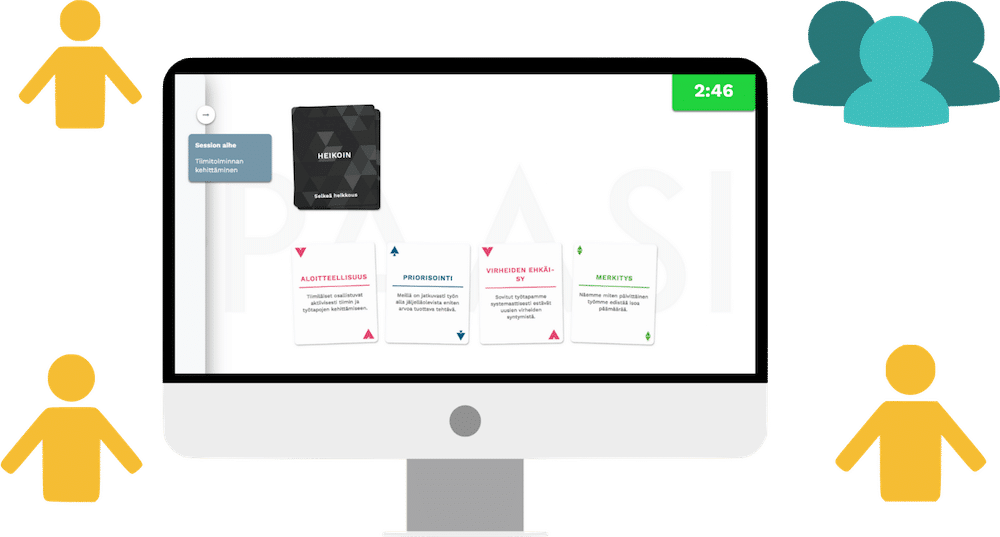 Digital Topaasia
Digital Topaasia helps you to lead a structured, participatory and exciting remote meeting in an hour. The end results of the session are concrete action steps to improve the subject.
Topaasia® -- Card games
Different kind of Topaasia -- card games help teams to have productive dialogue in an hour with easy, structured and gamified tool. End result of session is an concrete action plan for improving the discussed subject.
Playing helps to identify risks, opportunities and each other's strengths effectively. Subjects identified in game sessions can be taken into action quickly.
Topaasia reveals the unknown pain points through playing and discussion. The game leaves you with better experience and end-result than any consultant meeting.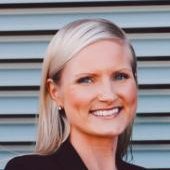 Unprecedented time/benefit-ratio on team development's viewpoint. The game helps to quickly pinpoint the most essential challenges regarding team's functioning and to make an action plan.
The investment of a few hundred will pay off ten times when you realize after half an hour to shift focus to the right things.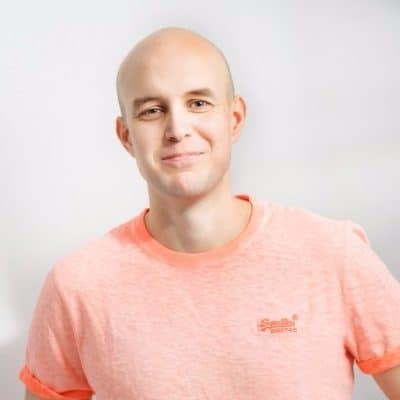 Topaasia games are the best way I've seen to achieve a high-quality, goal-oriented conversation session without an external facilitator.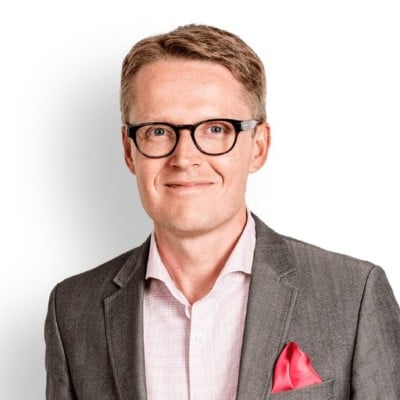 Playing is an inspiring way to find tangible development subjects and to create a common language for developing customer experience.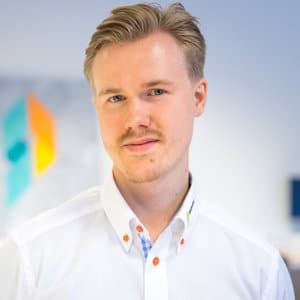 Excellent way to have dialogue. I would recommend to everyone who wants to get people talking to each and bring their thoughts forward.
More participatory meetings and commitment to mutual decisions.

Whole team gets to participate and have their say.
Digital Topaasia doesn't require deployment training or installing any programs.

Topaasia -- session is always about real life, not simulations and results are always common understanding about reality and concrete action steps.

Use in team meetings, workshops, monthly meetings, project meetings, retrospectives, agile meetings, change situations, and development discussions. 
Leave a message, we'll answer you!
Or contact:
Jussi Galla
Topaasia -- dealer
+35840 0246626
galla@topaasia.com