Join Topaasia Partner – pilot
Would you like to know more about Topaasia and partner pilot?
Book a 30 min chat with Jussi ->

Scroll down to read more about Partner Pilot
We're looking for people who work independently (your title may be a consultant, facilitator, coach or agile coach) and would like to use Topaasia in their customer project(s). In Pilot you get to use Topaasia with full features in your own customer projects for a year.
Topaasia is a gamified dialogue method that fosters inclusive and effective dialogue in an hour and it works remotely, hybridly or on-site.

Topaasia has catalogue of over 30 games for team & cultural development, leadership & change, projects & product development or sales and marketing suiting many workshop and team discussion needs.

You can also make your own game decks and use them for large scale deployment of strategy or cultural change or whatever you think is a good fit for gamified dialogue session.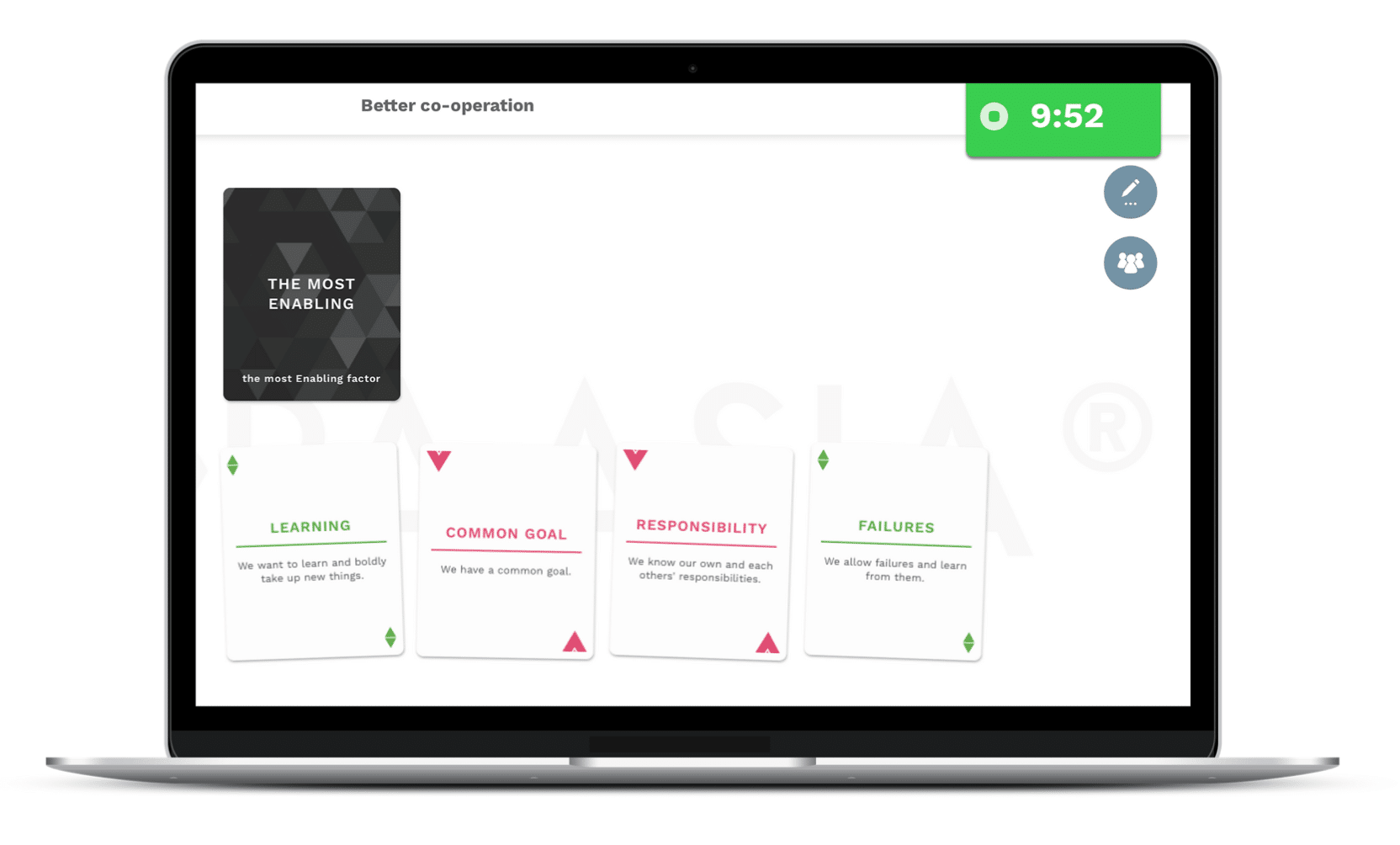 Case-study: Judith Mills from Judith Mills Consulting used Topaasia as a part of her agile leadership development case.
I think it will bring the most value when there are difficult conversations that are not being held. When you want answers to questions or when there is a really important subject that is not being addressed and want a guided, meaningful conversation about a difficult topic.

-Judith Mills
What you get in Parner Pilot?
Floating game leader licenses that you can share with colleague/customer for individual projects if necessary.

20% lead fee, if your customers like Topaasia and would to acquire it for themselves.

Access to test new decks and features.
Feedback – session once per quarter.

If you're happy with your Topaasia experiences, use-case story would be nice :)
For inspiration: How our customers use Topaasia
Basic cases: gamified dialogues for different development needs
Pro cases: Topaasia for large scale strategy deployment