Reflective dialogue as part of work development, interview with dissertation researcher Kata-Riikka Kumpulainen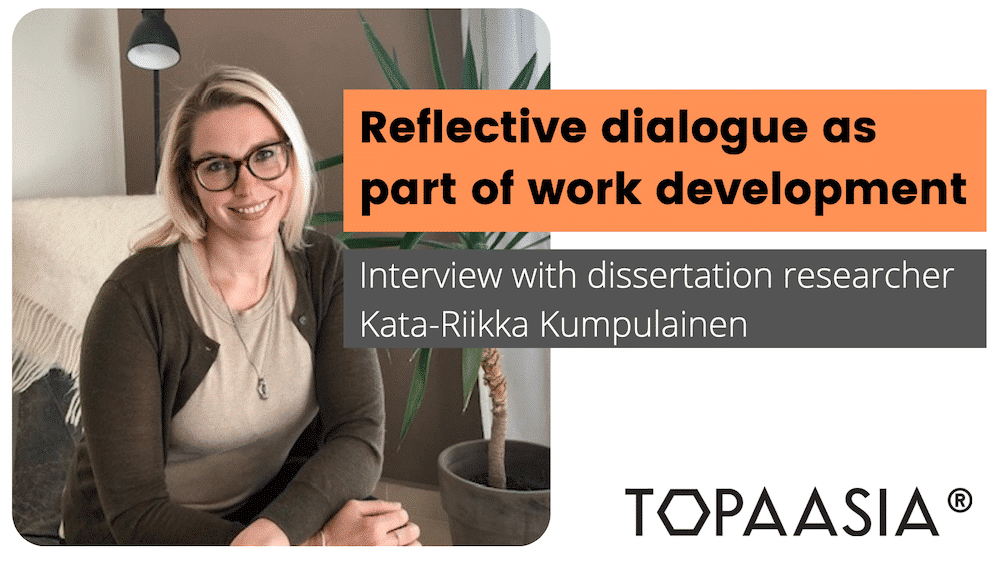 In this interview, dissertation researcher Kata-Riikka Kumpulainen talks about her research to promote the well-being at work of early childhood education professionals. The research uses the Topaasia Systems Intelligence – game, which has been made together with the philosopher Esa Saarinen and Professor Raimo P. Hämäläinen.
Who are you?
From my previous profession, I am an early childhood education teacher and have had a 15-year career in teaching, early childhood education, and pre-primary education. During this time, I have looked at the field of education and teaching in a variety of ways, working in a private kindergarten, purchasing and service kindergarten, primary school, and the administration of education. The reason for the diverse career has been the desire to understand the teaching of early childhood education holistically. I wonder how the whole could work better, how people could do better, how the industry would evolve in a positive direction, how to make a positive change in the industry, and why people can't do so well in all teaching assignments.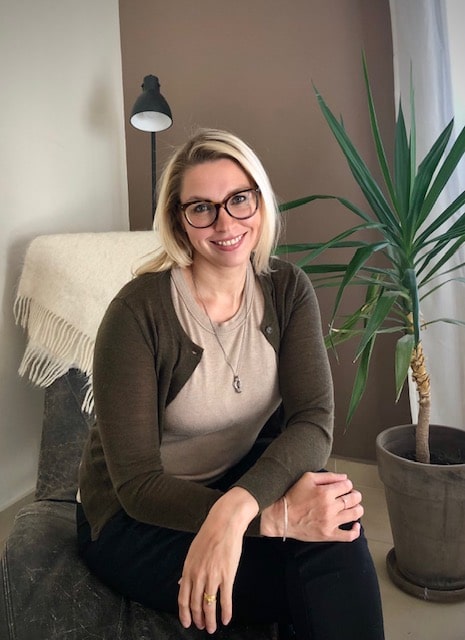 What are you doing at the moment?

I do postgraduate studies in education and work on dissertation research on the development of the work, well-being at work, and leadership skills of early childhood education professionals. I try to find out how by developing teamwork, the autonomy of employees, and at the same time, the work engagement can be strengthened. Essentially, with Topaasia, development professionals themselves and organizational development can take place from the bottom up according to the theory of systems intelligence. Such activities support the work of supervisors and have a positive effect on the well-being of children in the group. I feel that the most important thing at the moment in the development of early childhood education is the development of the work and well-being of professionals. Without it, the overall development of the sector will remain weak.

Why did you go to study this topic?

As I jumped into work, I began to wonder why some people were dissatisfied with their work, unmotivated, or underperforming. However, this is an area where qualifications need to be obtained through training, so you don't end up in these professions randomly. At times, I felt that my own enthusiasm for development was not always welcomed.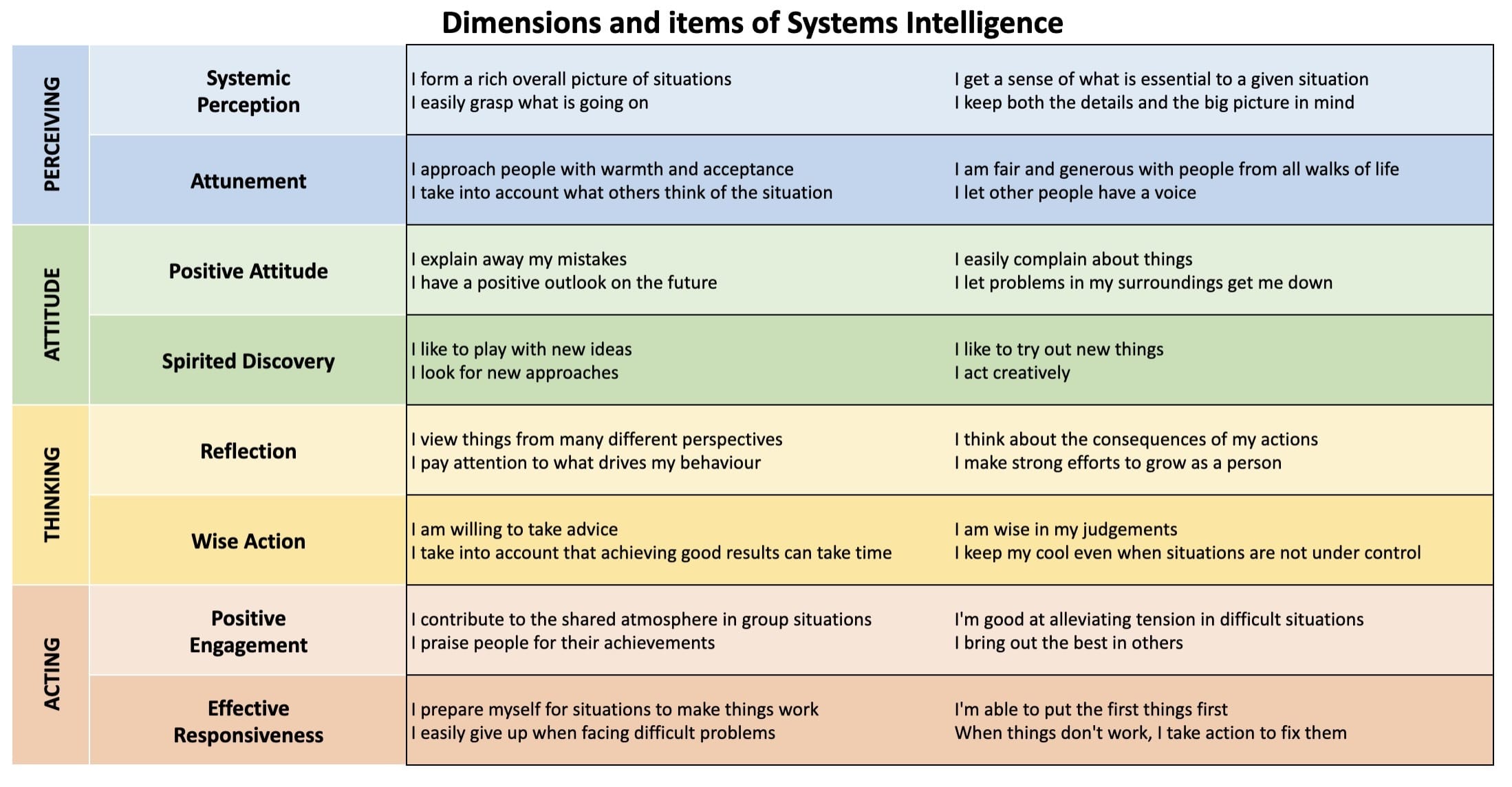 How does systems intelligence relate to this research?

Systems intelligence came into the picture when I started thinking about a topic for my dissertation when my supervisor Nina Sajaniemi spoke about a dissertation study with Aalto University's systems intelligence research group, which dealt with the prevention of bullying in children under school age. The study also looked at system-intelligent thinking and action in the work community (this was Laura Revo's dissertation ) and I got involved as a graduate factor.
At that time, I set out to study system intelligence from the perspectives:
– Does the presence of educators committed to their work in the work community increase system-intelligent behavior and activities in the group as well?
– What are the effects of adult activities on children's activities?
– Does the system-intelligent activity of adults increase children's commitment to activity?

The following perspective was found in the Master's thesis:
If there is at least one person in the three-person team, which is the overall size of the educator team, who is system-intelligent and acts systems intelligently, he or she may be able to increase group well-being and adult and child engagement to the point of increasing systemic intelligence.
In other words, there does not necessarily have to be three fully enthusiastic and committed adults in the group, but it is enough for one to show the others a system-intelligent activity, ie a model of common well-being.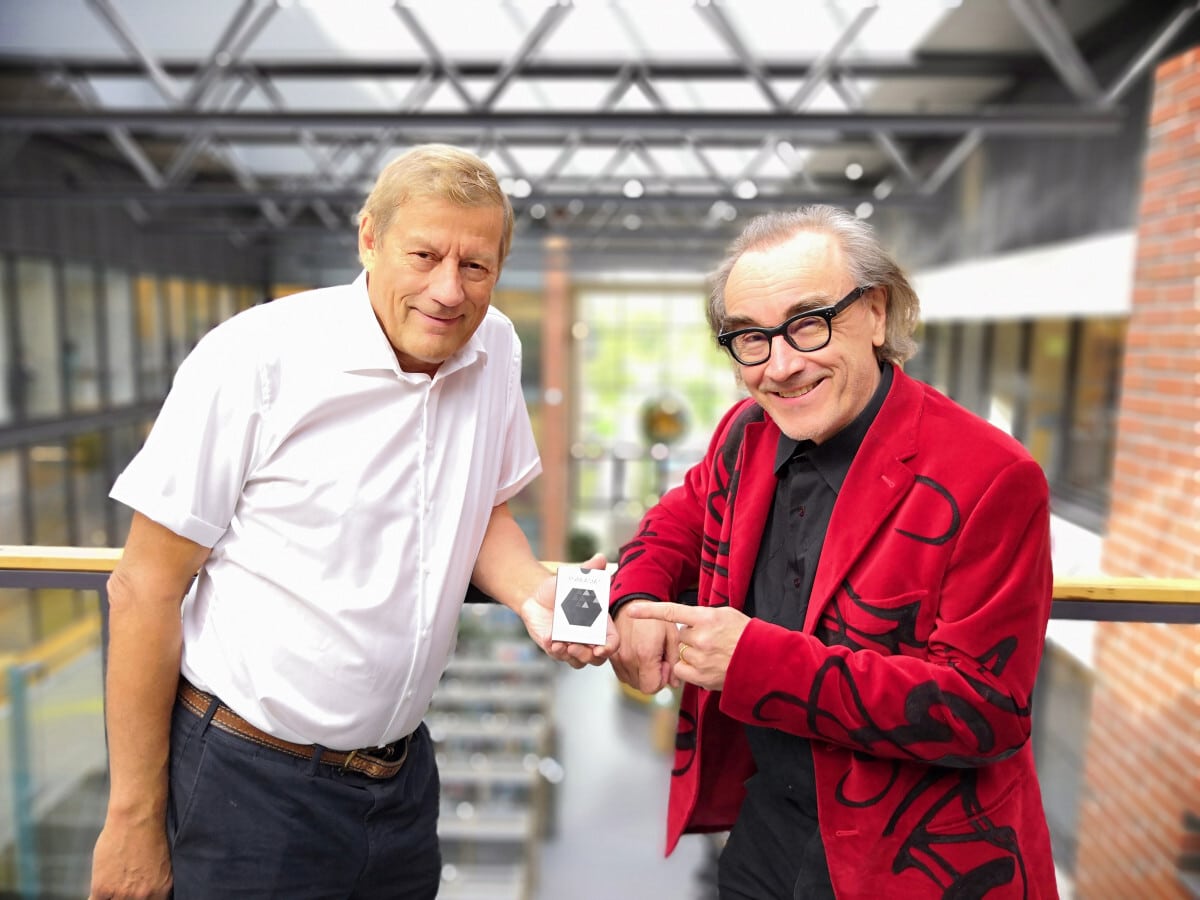 Topaasia – Systems iÏntelligence has been made together with philosopher Esa Saarinen and professor Raimo P. Hämäläinen
What happened after master's thesis and how is Topaasia related to this?

On the basis of my degree, I wanted to start exploring in my dissertation research how systems intelligence can be taught to early childhood educators so that they can do better in their work. This will make early childhood educators more autonomous and committed to their work.
Philosopher Esa Saarinen and Professor Raimo P. Hämäläinen suggested testing whether systems intelligence could be taught using the Topaasia method and systems intelligence, because systems intelligence is not something that can be taught in lectures or books, because it is basically action and can only be learned by action. Topaasia is a tool that allows people to process their work-related thoughts and experiences through systemic intelligence factors and to reflect on and perceive their actions in the work community.

How did the dissertation research start?

We collected pilot material from two kindergartens in Vantaa, where Topaasia was played for four months. We collected user experiences, information about system-intelligent operations as self-assessments and assessments by team members. The educator teams recorded the game sessions and sent the material for spelling. The data collection went really positively and after that, I applied for a doctoral program as a postgraduate student, which was awarded from the University of Eastern Finland. After that, we started a wider data collection and Espoo was selected as a partner municipality.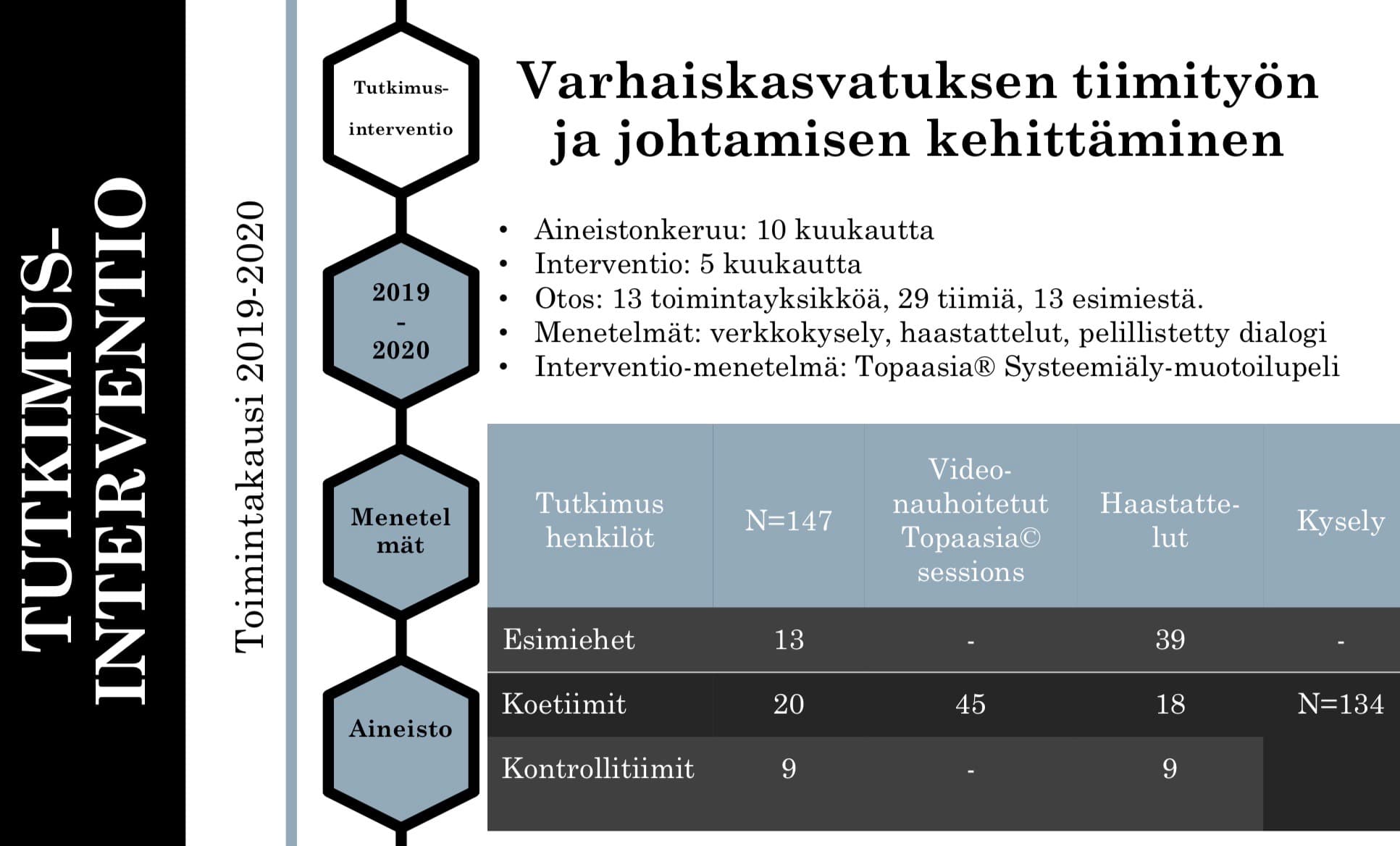 Research intervention
How was the wider material collected?

We included 13 early childhood education units in the wider data collection, and the unit includes one or more kindergartens. There were 13 supervisors and a total of 29 teams, 20 of whom played during the intervention and 9 served as control teams. We used the Topaasia Systemis Intelligence game specifically for data collection.

First, the survey was used to measure the system-intelligent performance of the subjects through self-assessments, peer reviews, and team evaluations. In addition, work engagement, burnout, and job autonomy were measured and experience in the field and working life was asked. Measurements were taken three times to review the effectiveness of the intervention.

In addition to this, I interviewed gamblers, non-gamers, and supervisors. The interview looked at the eight factors of system intelligence and the user experiences of Topaasia: was it useful, was it a hassle? We also asked about the challenges experienced by early childhood educators in the industry, suggestions for solutions, their own career plans for the next ten years, and why they originally applied to the industry. We extensively surveyed information related to the profession and its operation, as research on the well-being of early childhood educators has only begun to be studied in recent years.

It is my hope that, with my research, I will succeed in provoking a societal debate. We currently lack 4,000 early childhood education teachers on duty. I think this is a sign of the poor attractiveness of the industry.
How has your research been received?

It has been gratifying that in organizations, from top management to employees in the field, there has been a great deal of excitement and joy that someone is interested in developing well-being at work, leadership, and teamwork skills. Previous research has focused on child well-being: how can it be improved? What more could be done to make children's learning and well-being more effective? It has been forgotten here that the well-being of children also depends on how well adults do.

According to the latest research, early childhood education professionals often put the needs of children ahead of their own needs at work. It is essential to realize that the role of a vocational educator is different from that of a guardian of a child. As a professional, the educator must be able to create a warm, safe relationship with the children in the group that meets the requirements of the early childhood education plan. If basic needs with breaks at work are not met, it is challenging to act professionally and the risk of burnout increases. Even in an emergency landing on an airplane, an adult first puts an oxygen mask on his own face and only then on the child's face so he can save his child and himself – that's what we should be thinking.

How has the use of the Topaasia Systems Intelligence game been received as a method?

Research is clearly needed. This is evidenced by the fact that the researchers have independently used Topaasia Systems Intelligence in their teams. This indicates that the method must be easy to implement and adopt in the worksheet where the research subjects are. I think Topaasia is really well suited for e.g. public sectors where time, human, and financial resources are tight. A tool that can be used effectively among employees without additional work and stress is valuable.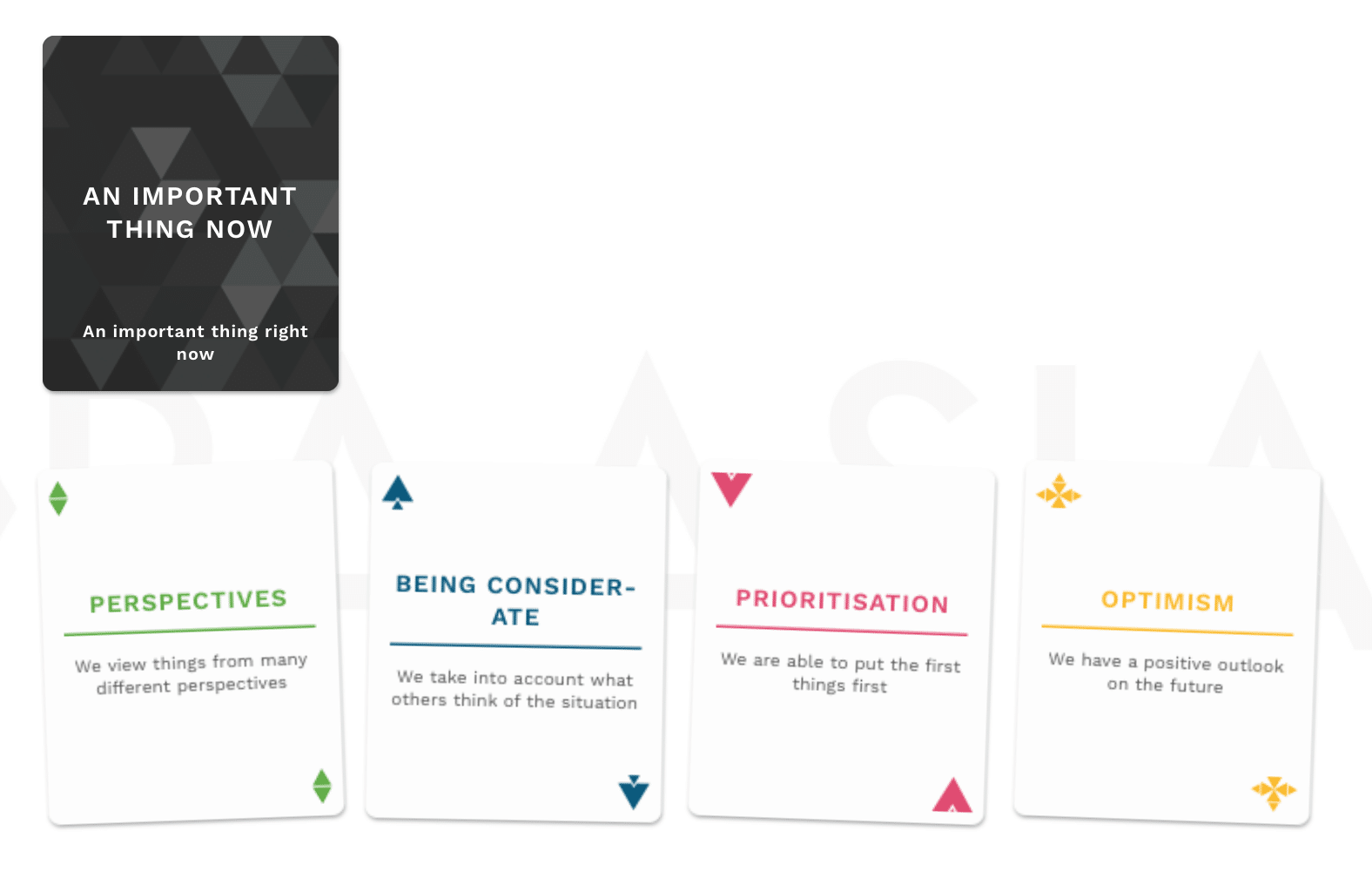 It's great that with this method, the voices, ideas, wishes, and thoughts of professionals have been made authentic, and with this method, employees have been able to prioritize good ideas and plans created in the game. Topaasia has clearly helped to jump out of hectic everyday life in a way that is light and effortless to implement. Topaasia has not increased anyone's working hours and there has been no need to hire an external consultant for the units.

Topaasia helps give people a voice and a tool with which teams and units can develop their own work. This helps with what has never been the case in the past: investing in the development of work skills when in the past only the emphasis has been on having children.
I think it is important to emphasize that I believe this method will help to develop the municipal field. The website of the Municipal Sector Development Foundation says that they are looking for ideas that are feasible, cheap, and easy to implement. It is no secret that public bodies do not have too much money and that money must be used responsibly in bodies with tax resources.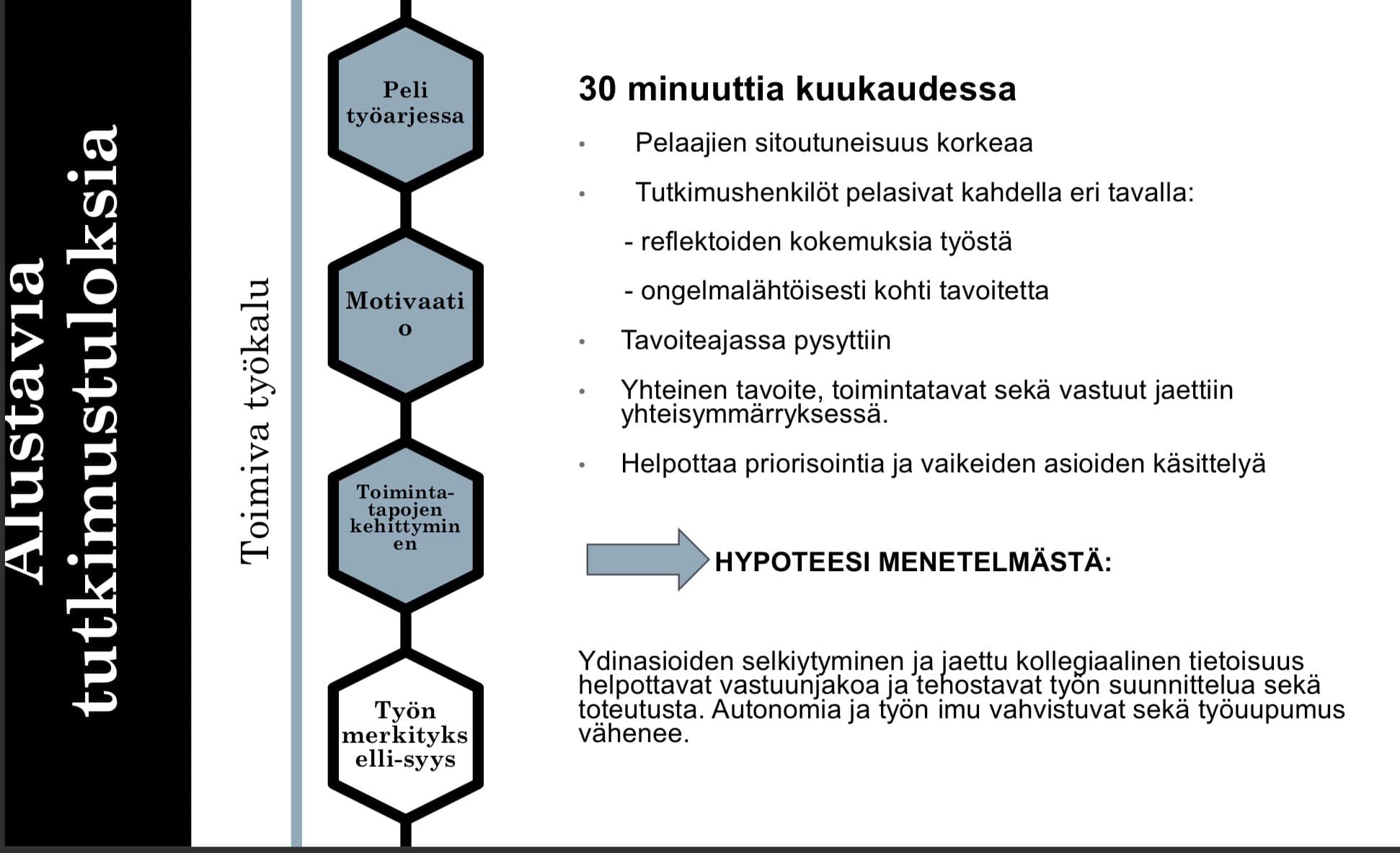 Preliminary research results
What findings have you made based on the study?

According to preliminary research, Topaasia as a method clarifies and facilitates the perception of the whole, as the participants word their own experiences, thoughts and ideas that have previously been hidden information. When these are spoken, the hidden information becomes shared information, making it easier for the team to make an action plan. At the same time, prioritizing things becomes easier as goals become clearer.
According to preliminary research results:
With the verbalization of thoughts, hidden information becomes common and shared information, and decision-making becomes easier.

Player engagement is high during game session, which indicates the relevance of the game to players. Commitment is also an important factor in learning a new thing.

The perception of a colleague's perspective increases in games.

The game will take place in the promised 30 minutes.
The method has enhanced pedagogical planning, as the discussion clearly steers forward and requires the discussants to consider the potential risks and opportunities for the purposeful promotion of the activity. It has also been felt that there will be a discussion in the game about new kinds of essential things that have not been talked about before.
The ideas and wishes that came out in the spelling are mostly positive – I haven't noticed a snort in the style of "more pay and then things go well". There is really little talk about this, there are more topics on the surface like "how important it would be that we just get to do the basic work without any extra fuss: paperwork and the project".

It has been gratifying to see that people enjoy their work and they have an inner fire for it, even though it is really challenging – these voices need to be heard in order to be attractive to the industry.

What happens next?

Next, we will test the use of the digital Topaasia System Intelligence game as a tool to support supervisory work, and this material will be collected in the fall of 2021. We use the method to support the supervision of kindergarten leaders from a peer support perspective.