Topaasia: Systems Intelligence – Interview with Esa Saarinen and Raimo P. Hämäläinen
The Systems Intelligence is the result of the joint research work of the philosopher Esa Saarinen and professor emeritus Raimo P. Hämäläinen, which has been developed in Aalto University since 2001.
The Systems Intelligence combines human sensitivity with the world changing engineering thinking. Topaasia – Systems Intelligence game is based on this research and made in collaboration with Esa and Raimo. We interviewed gentlemen about systems intelligence, applying it to the Topaasia format and how it can benefit organizations playing it.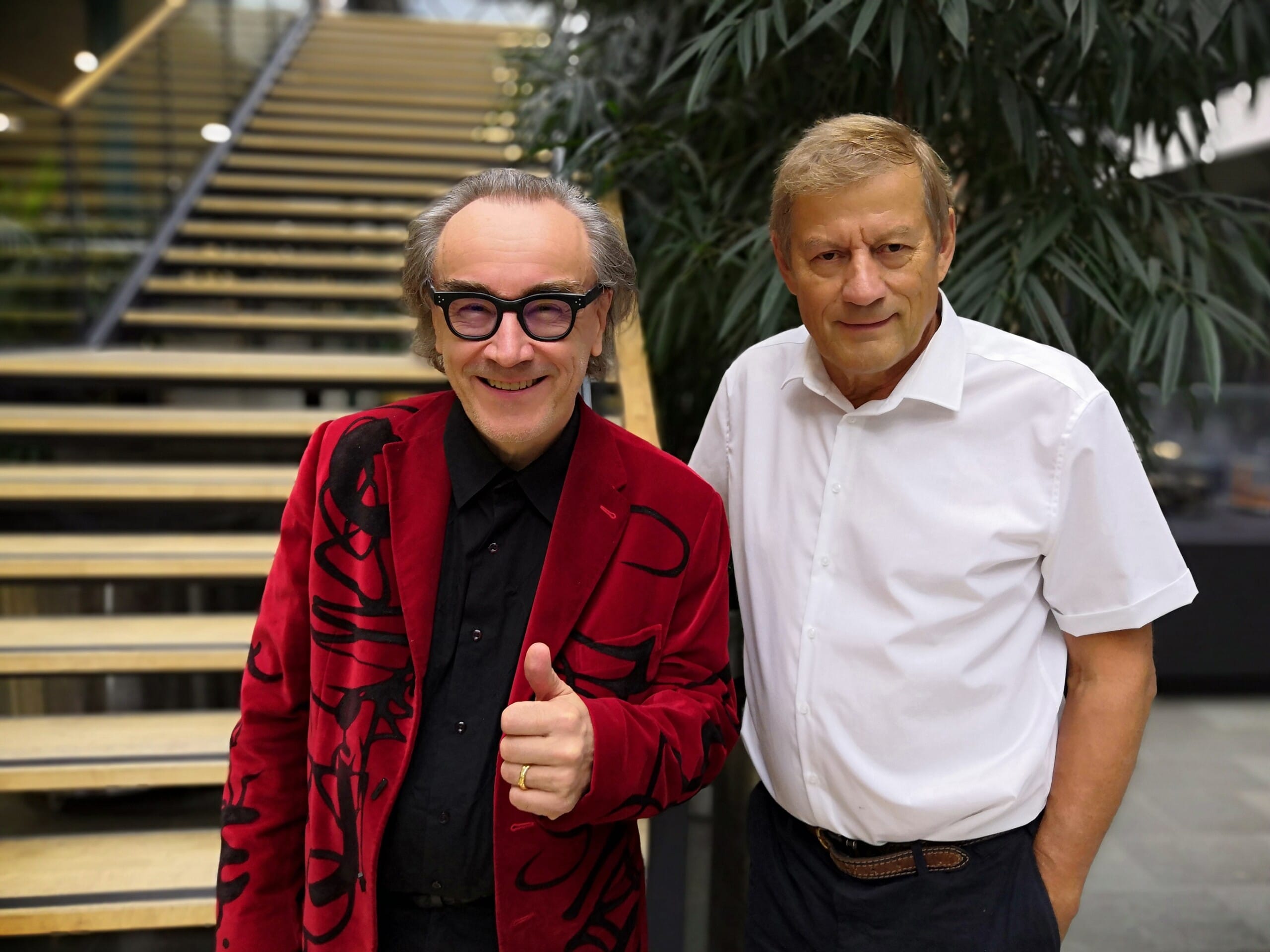 Systems Intellect is a collection of human competencies
As a human being you are always part of a bigger whole or a system. The System Intelligence is the hallmark of man's ability to strive for success in the systems, where he lives his life. It is human ability to improve life. People can easily see things in small sections and problems, instead of building a successful whole. Systems Intelligence gives you the tools to think about whether something should be done in a different way?
In the Systems intelligence, the talents already present in the human being is named so that people becomes more aware of them. The Glossary that is used aims to change and stimulate action. It is not a theory which, from the outside, depicts someone's reality, which can be internalized and transferred to their own activities. Instead, systems intelligence is something that a person himself already does, but can do more or better. It's a promise to be better at what you've been good in already and before. The aim of Systems intelligence is not only to understand the systems, but also to act in them. It aims to launch human growth process.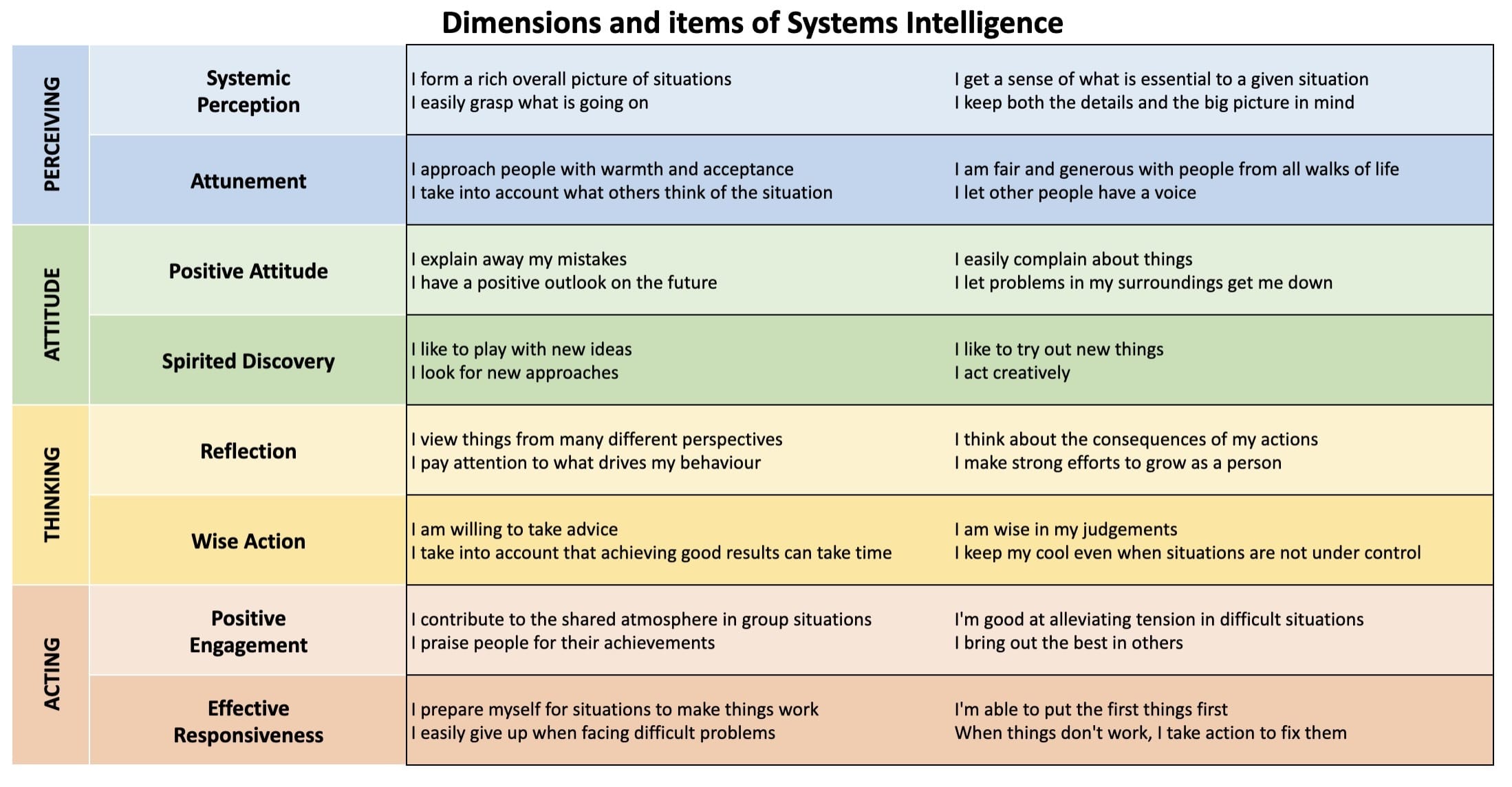 Systems Intelligence is an undertaking to stop reactive behavior.
The Systems Intelligence can be thought of as an undertaking aiming to stop reactive behavior. Leverage points are situations where intelligent action can bring about better changes than aimless pushing. Look around. Do you often encounter such situations? Take the lever points for observation. In such situations, a positive gesture, reaction or action produces more than an impulsive response. When you notice a lever point, it is possible to change the thinking in them. The Systems Intelligence aims at better thinking, which is aimed at a better life through action. Better ideas are not enough in themselves, they must lead to better deeds. In real life, more good things should happen through good ideas.
You can assess your own level of Systems Intelligence
You can assess your level of Systems Intelligence with self-assessment survey. The issues raised by the survey are things you can also reflect in others. In the Self-Assessment, you can find out that you are approaching people with "non-friendly approval way" and as a result, you will think more about the theme of friendly approval. Then you can think about how this theme is realized in our workplace and among colleagues? The Systems Intelligence survey has primarily been a self-assessment, but it is applicable to others, to the team and to the organization in a fairly straightforward manner, as the phenomena themselves are generalizable. (You can find the self-assessment survey at the end of the article).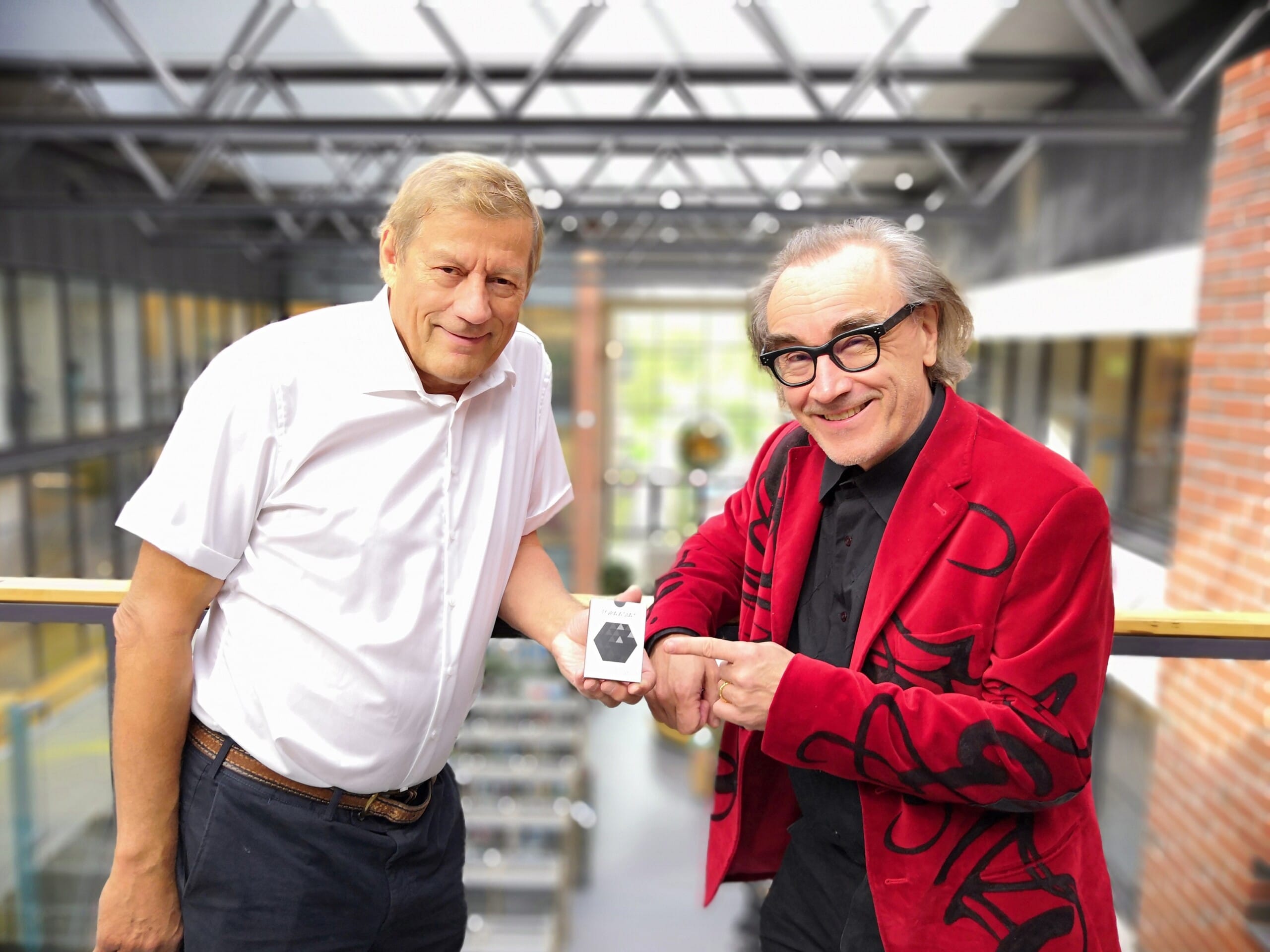 Systems Intelligence and Topaasia
It is essential in Topaasia: Systems Intelligence game that there happens changes in people's thinking, which will also be reflected outside the game situation. Thinking in practical work life is reactive and as a result rushing unbreathable. Through the Game, you can have beacons of light that will illuminate what the person himself or others are hoping for and thinking about. It reveals where the team wants to tune in and go on to produce changes to improve their daily lives.
The Game session creates a shared understanding of concepts. The concepts that come from outside can be interpreted in many different ways. Using a Systems Intelligence game, understanding concepts are commonly built around the game. When the concepts are collectively defined, it is also natural to commit to them. Systems Intelligence cannot be forced from the outside. It rises from the grass roots and verbalizes way of doing things together.
The Game makes human connection possible
Game gives people chance to feel each other in a situation, where the every day's hopes, expectations and demands are not dominating. The Game session allows a human connection between players. The Game allows you to open insights about the whole situation, which will transform from the game to reality. Working insights together makes people feel towards each other in a more positive way.
The glossary, which opens through playing cards, is very delicate. As things are brought up in the game, the themes of the card deck can be debated neutrally without fear and recrimination. Everyday talk is not enough for a dialogue that people would like to have. The game helps to open a vocabulary that allows for profound and humane discussion.
The Systems Intelligence game produces better thinking among people about succeeding together
The benefits of playing Topaasia – Systems Intelligence
D

ealing with a Common entity
Playing helps you deal with the whole or system that players share, in a way that feeds players ' success with each other. It's a way to get members of your organization to talk with each other about organization's success with vocabulary, that dislodges the mind toward better. It produces better thinking among the players about succeeding together in those environments where their success is weighed.
E

ngaging People
The Game engages people together. When people perceive themselves as part of the whole, they also begin to work on this whole. Being in Organization is not just an individual activity, but an act as part of a whole. The Game is a real way to confront people within your organization. The Game goes straight to human interaction and being together.
Talking about Real things
The Game session deals with real things, not simulations. The dialogue takes place at a small distance, as a result of which negative perceptions and conflicts of interest do not get in the way and to control the atmosphere as in normal situations. In the Game, you can raise tricky things on the table in a friendly spirit and tackle them together.
A More Systems Intelligent organization
As Individuals have dialogue more, development of Systems Intelligence in the organization becomes possible. As a result, the whole culture will feed better thinking. Playing can be a way to create this kind of situation in reasonably self-directing way. Through playing, organizations create a way of thinking Systems Intelligently. The Mindset is transmitted between players and Systems-intelligent organization emerges. Or at least more Systems Intelligent organization.