Case study: Granlund's strategic communications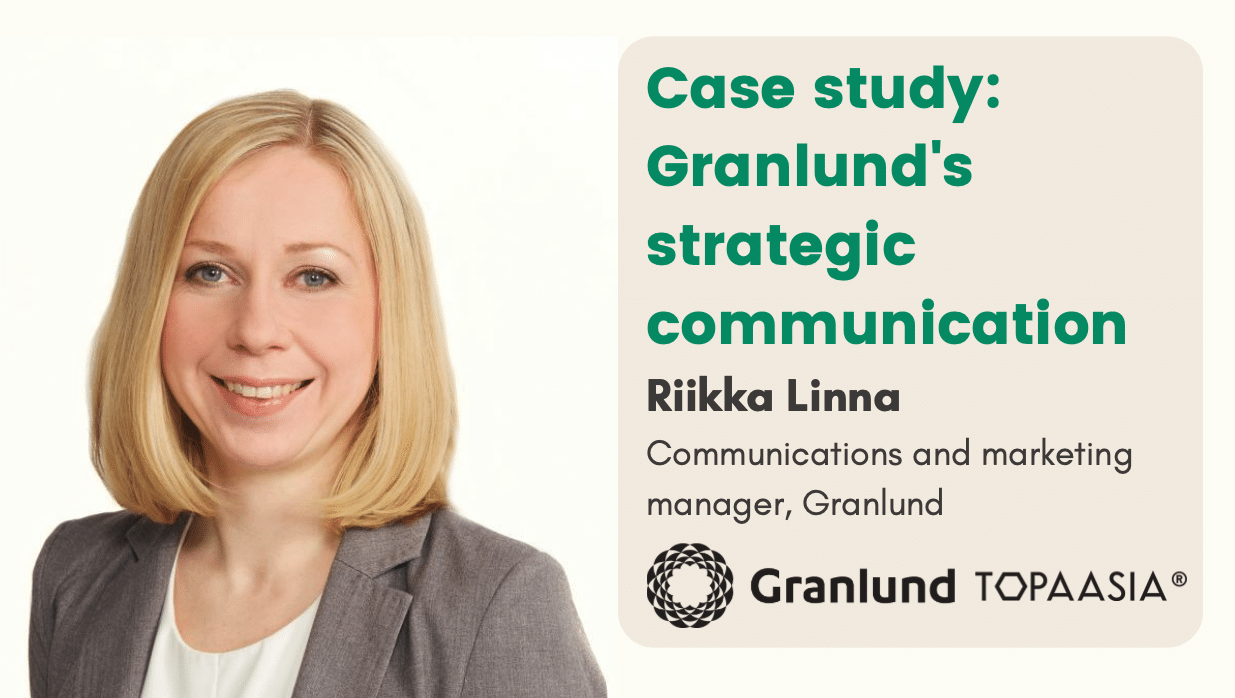 In this customer story, Riikka Linna, Granlund's Communications and Marketing Manager, shares her experiences of using Topaasia to support Granlund's strategic communications in an organization of more than a thousand people.
What was Granlund's starting point and initial need?


We launched a new strategy in the spring of 2020 and set out to think of ways we could engage staff in the new strategy. We had used digital tools to engage staff during strategy work, from which we had gained good experiences.
We had experience from previous strategy periods of more traditional facilitation in implementing the strategy, but Topaasia sparked interest as a digital platform. Also with the covid, we had to think of tools that work remotely.
The aim was to bring the strategy closer to the daily lives of the staff. So the strategy wouldn't remain only at the top level in the mission, vision and strategic projects, but that it is understood as part of one's own job description and doing. We decided to find out different ways of gamification to implement the strategy and came across Topaasia. The tool seemed good because it guides the discussion of the strategy in a really pragmatic way.
Why did you choose Topaasia as a digital facilitation tool?
In Topaasia, we were impressed by the fact that it guides and encourages discussion. Topaasia acts as a digital facilitation base.
How did we get started?
At first, we went through the existing Topaasia decks, but ended up implementing our own Granlund strategy card deck. After that, we started planning game topics for the coming year, as well as training the game leaders. Topaasia is now one important tool for strategy engagement.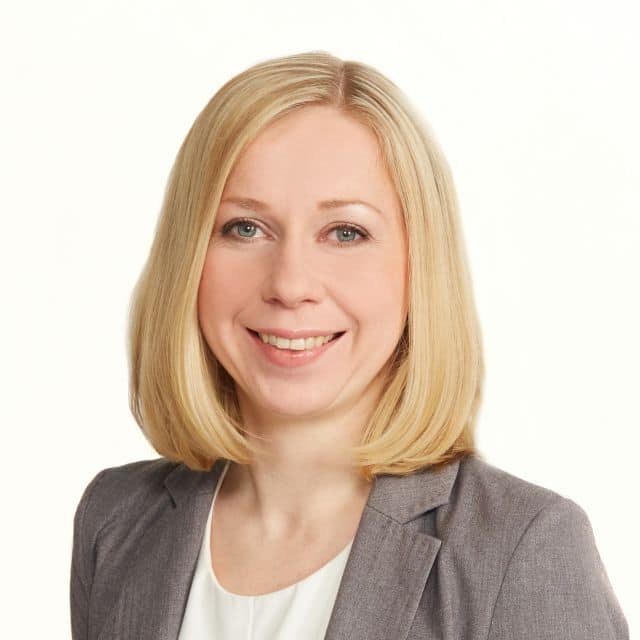 Riikka Linna works at Granlund as Communications and Marketing Manager
What has happened so far and how has Topaasia been received?



We defined four different games for this year that will be played in groups of about 4-10 people led by game leaders. A second round of play is now underway. The first game was played in March and the tool was really well received. The staff is excited to play Topaasia and think of practical solutions on how the strategy could be promoted in their own work.



What kind of results has come in relation to the initial need?


The initial need was to engage the staff in the strategy and so far it seems that Topaasia is working quite well for this task. Topaasia has been played with enthusiasm and a lot of important discussions have taken place. Granlund's strategy deck aptly directs the discussion but doesn't limit it too much.
What has been good? What needs to be developed in the future? What benefits have you received?
What has been good is that the teams have taken Topaasia as their own and the games have been played enthusiastically.

It has been useful that the strategy has now come closer to the daily lives and daily activities of the staff.

There is room for improvement in how we can get those people to play who have not yet played Topaasia as well.
What happens next?


Now we have another round of play going on. After each game, we conduct a content analysis of the discussions, from which we identify what kind of thoughts and actions strategy is sparking and what new ideas and development suggestions are coming to the surface.
What else comes to mind?



Topaasia works well as a facilitation tool because it guides the conversation appropriately, but not too much. If you decide to implement your own deck, you should plan it well, as a well-thought deck endures time.