Topaasia® – serious games
Topaasia® – Card Games
A tool for teams to coach for themselves in 60 minutes
Use to continuously develop teams or to improve matters internally or with customers.

We recommend to start with the Topaasia® general deck.

Does not require separate preparation. The duration of the Game is about 30 min-60 min and is suitable for 2-12 people.

Price 249 € /PCs (+ VAT 24 and postage).
Digital Topaasia®
Play with a digital game with remote groups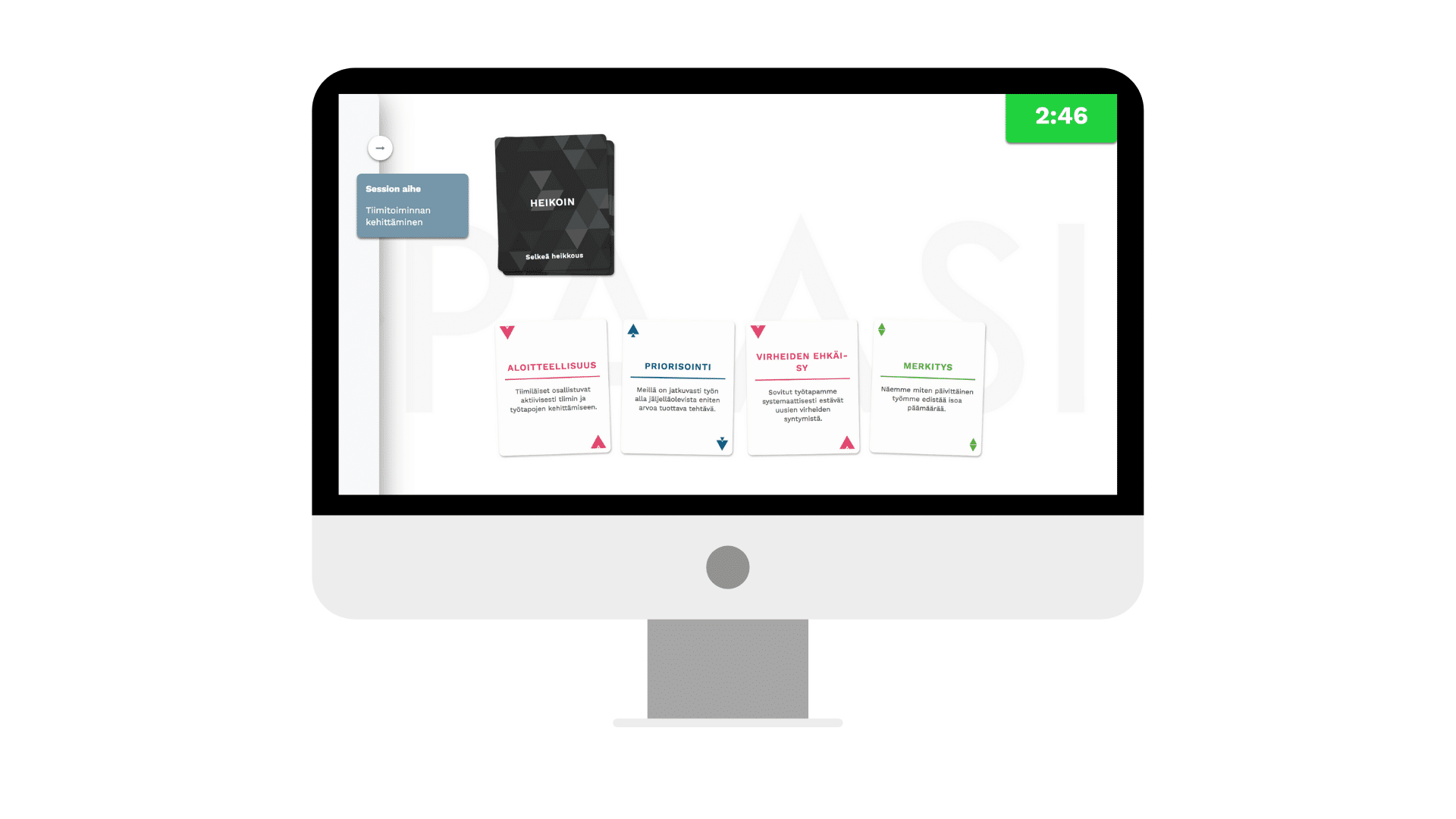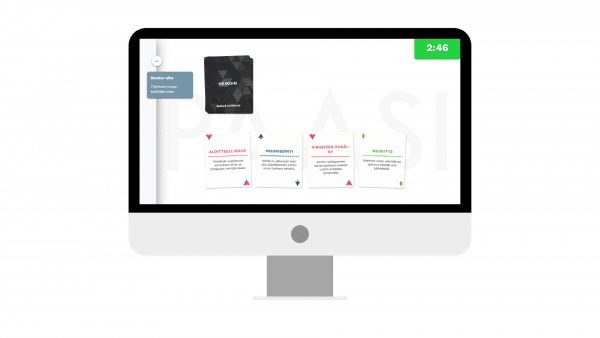 Use to facilitate discussion of groups in workshops aimed at improving their activities.

All 12 Topaasia® packs in use

Unlimited number of players and game sessions.

Price from 79 €/month + VAT 24. The prices are determined by the number of game leaders.
Facilitated sessions & Customization
Topaasia® Card Game session
Guided start with Topaasia® card games
Topaasia® Card Game as a session game facilitated by Topaasia – guy

Suitable for i.e: To the development days of the entire organization/entity/team or to coaches and managers.

Price 1500 € – 3000 € depending on the number of players (+ VAT 24 and travel expenses).
Customized Topaasia® Card Game
Your own game tailored for your Organization
When you want a Topaasia® game with your own custom content.

Two two-hour workshops for 3-8 people, during which we tailor the contents of the deck and test it in practice.

The End result is the Topaasia® game with your organization's own content.
[contact-form-7 id="13985″ title="Know more"]