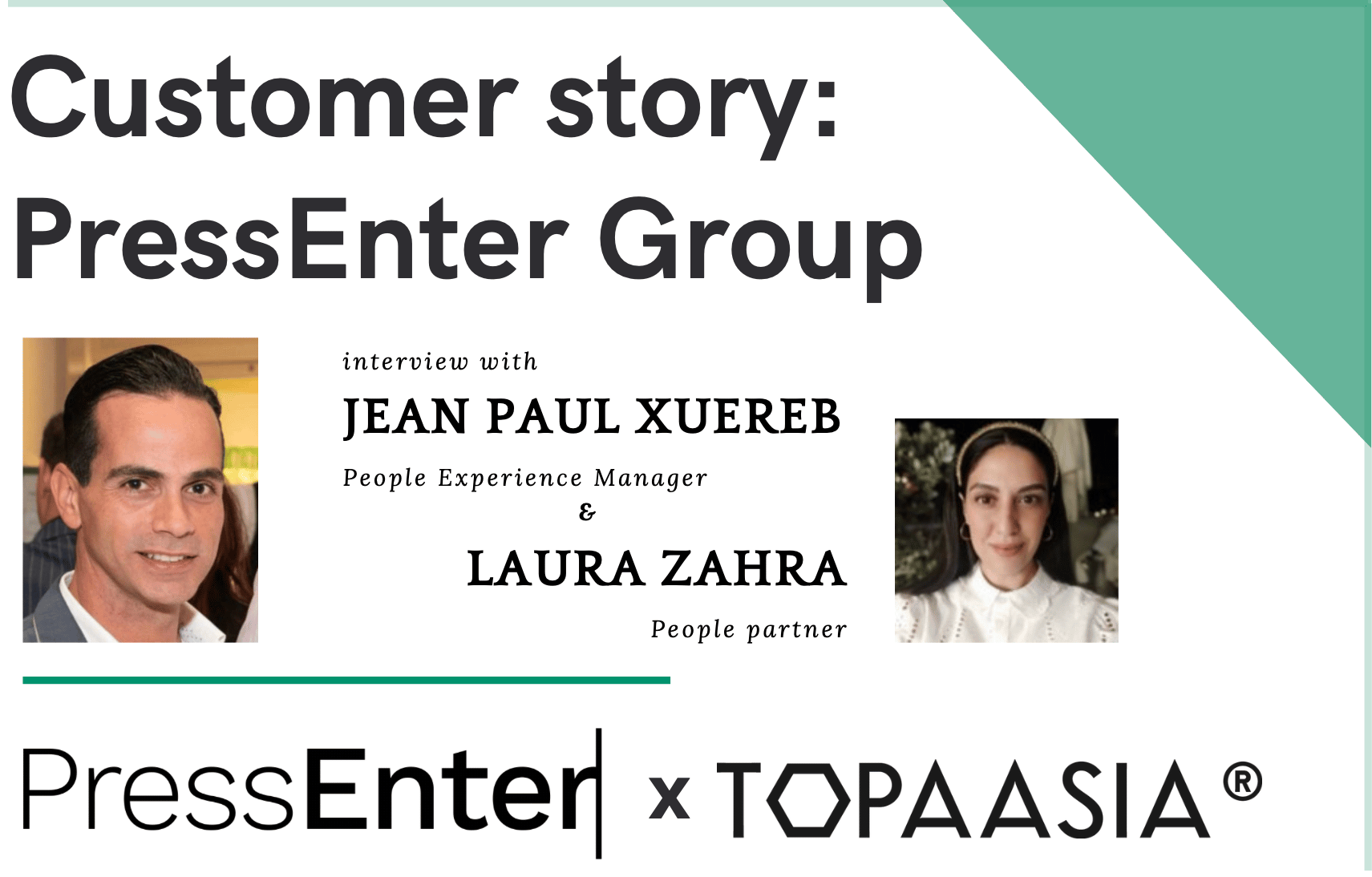 PressEnter Group is a Malta based online casino for six brands, which employs over 150 people. In this story Jean Paul Xuereb, the people experience manager and people partner Laura Zahra share their experiences using Topaasia at PressEnter Group.
Jean Paul (JP) and Laura work in people-function in different roles. Laura's typical work week consists of recruitment, policies and employee relations. Jean Paul describes his role being about spending time as much as he can with different levels in the organization to understand what people want.

"PressEnter is now a company of 150 people. And as we continue to grow, we want to make sure that people feel engaged. And what engagement may feel or seem to be is not the same across the whole company. I think people just want to be heard. It is about culture change, strategy and spending time with people", Jean Paul describes.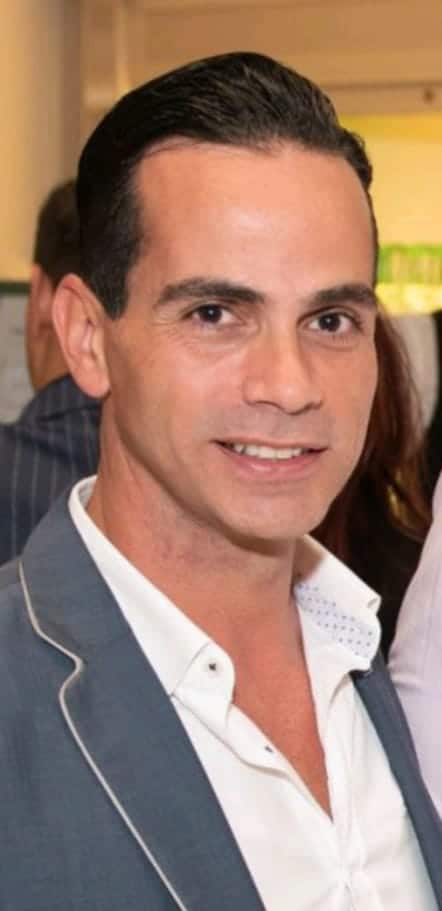 Jean Paul Xuereb works as the people experience manager at PressEnter Group.
Wine, friends & dialogue through card-game
"My first experiment with Topaasia was something that I will never forget. It was done in a casual setup at a friend's house over a glass of wine. I love the creative concept of the game. I realized that such a tool can be used in a professional setup. I think my very first time using Topaasia was something along the lines of communication strategy. Little did I know that that was going to be one of my major topics that I would have to be working on", Jean Paul shares.
JP introduced the tool at a company event, they played about core values and it got a good reception.
"I wanted to bring something a little bit outside of the box to the team. When you are having drinks and snacks at a company event, I think the last thing you want to do is to talk about work. But when you talk about a topic in a different manner using a creative tool, I think it brings attention. We have different personalities within the team. But I think the game gave the opportunity for people to really think and to really contribute to the topic of values", JP describes.
Playing aligns people and thus helps the business
Laura and JP have used Topaasia with different teams for topics like internal communications development, value discussions and team alignment.
"Two things I really liked about this game are, when you are in a meeting and people tell you to brainstorm, or we are going to discuss this topic, at least for me, sometimes I get a brain fog. I really want to contribute, but putting me on the spot like that, I'm thinking, "What are the others going to say? Am I going to contribute to the same level? Am I going to contribute enough?" And the fact that I had these cards, they give you kind of an idea. And you can deal different cards if you don't like the initial ideas. That was really helping my creativity, my confidence, it was helping me calm down", Laura describes Topaasia as a conversation method.
"I think the most important thing is that you are able to discuss something very important with a tool that makes it fun. It is important because after the game the team continues with the work and with the positive outcome teams are more engaged going forward. So, for myself, I did not just bring something different to the plate, but I also introduced something forward to the business. And I think that is a great achievement", JP tells about his experiences as a game leader.
This game serves the purpose of helping the business and the strategy of the business, but it also helped my engagement. Which I think is brilliant.



Jean Paul has many experiences as a game leader ie. the person who facilitates the Topaasia game session and he describes the perspective of game leaders as follows:

"I enjoy the fact that you can take those ideas while people are talking. So, as a game master, I was able to always keep on the side of those really intelligent ideas they came up with that no one else is taking note of. So, it gave me the opportunity as a master to observe, take notes, and enjoy people enjoying the conversation."
Tips for trying the game
JP and Laura both emphasize that knowing the deck is important and approaching the method with an open mind.
"I think starting with Topaasia is a process of trial and error. There are so many decks that you can play with, and it gives the opportunity to discuss different topics with either a very small team or even a larger team. Now that I have been more comfortable using the decks, I think that once you have that topic in mind, there is the right deck for that game, and you can really bring that wow-factor in engaging people", Jean Paul says.
Jean Paul and Laura say that you should be a hands-on game master and have confidence in the game. Some participants may say, "Why are we using this?" or "Why are we doing that?". When the game leader has actually tried and tested the game themselves, they are in a better position to get everyone to contribute to the game.
"My experience is based on try, try, try, test it as much as you can. So you will be in a position to be confident in what you are trying to play. This is like in a real setup. If you want to hold a meeting, and you walk into a meeting room, and you are unprepared, are you going to get someone's attention? No. Same thing with the game. If you do not come across as knowing what you want to use as a tool, then it is the same thing", JP emphasizes.
Utilizing the game now and in the future
JP and Laura say they are using Topaasia weekly in people experience team's meetings that vary in topics. Then they are aspiring to share the tool for different groups and functions.

"Instead of just having a Teams call, we can have a Topaasia call. Because you can pick any topic and talk about it", Jean Paul says.
Laura ponders that Topaasia can be a helpful tool to engage people in the discussion, especially for cases like executive coaches doing group coaching, because it can be challenging if there is conflict or team members are not seeing eye to eye.
"If The game master has good questions prepared and knows the deck very well, it can really lead to good, comfortable conversations even around difficult topics. I think the tool could be really useful to have healthier conversations in a safe setup", Laura concludes.
I think that it is really an amazing tool based on what I have experienced so far. It is something outside of the box in a timely manner. It covers two important topics: what was the purpose of the meeting, and how am I going to achieve any action plans out of this meeting?

A

nd

it is recorded on a report. It is shared. There is transparency. I think it is fantastic.