Conversation tool, that helps teams to have effective and participatory conversations
Have an participatory and exciting remote meeting, retrospective or workshop and come out of it with shared understanding and concrete acion plan.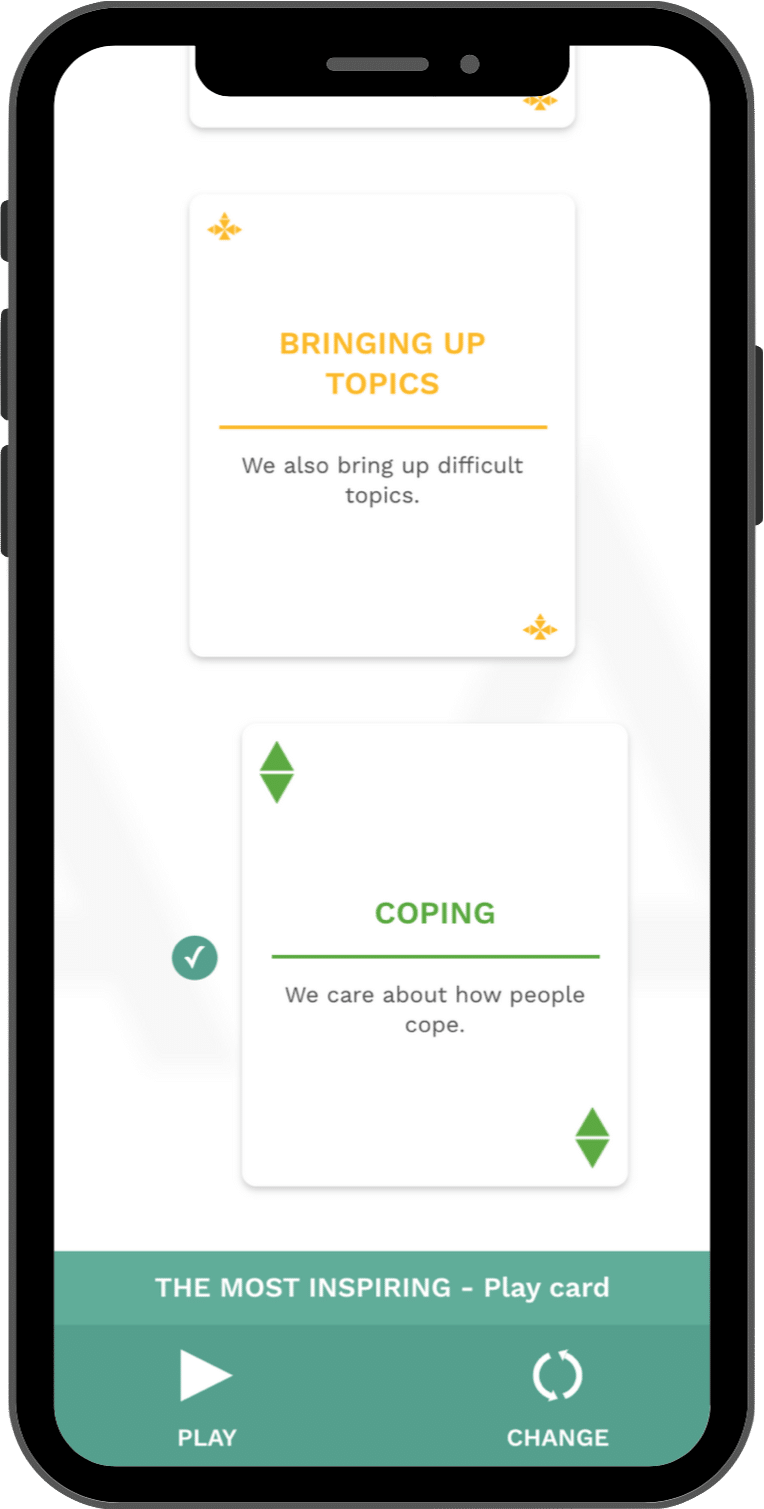 Reliable and easy way for an effective remote meeting. Team can have the session by itself or with an facilitator.
Versatile – Use with teams or large groups or in 1-1 conversations
Involve people easily to conversation and decision-making
Focus on the subject of conversation with game's structure and cards.
End results are a concrete action plan and shared understanding.
Session is documented automatically and players get the summary in email.
Themes to discuss about with Topaasia
Team development and Work community
Team development and Work community
Work community development
Work satisfaction survey discussions and putting into practice
Team retrospectives and development discussions
Leadership and Change
Advancing change
Putting strategy into practice
Leadership development
Projects
Project development and meetings
Retrospectives
Project practices development
Sales and marketing
Customer experience development
Clarifying communications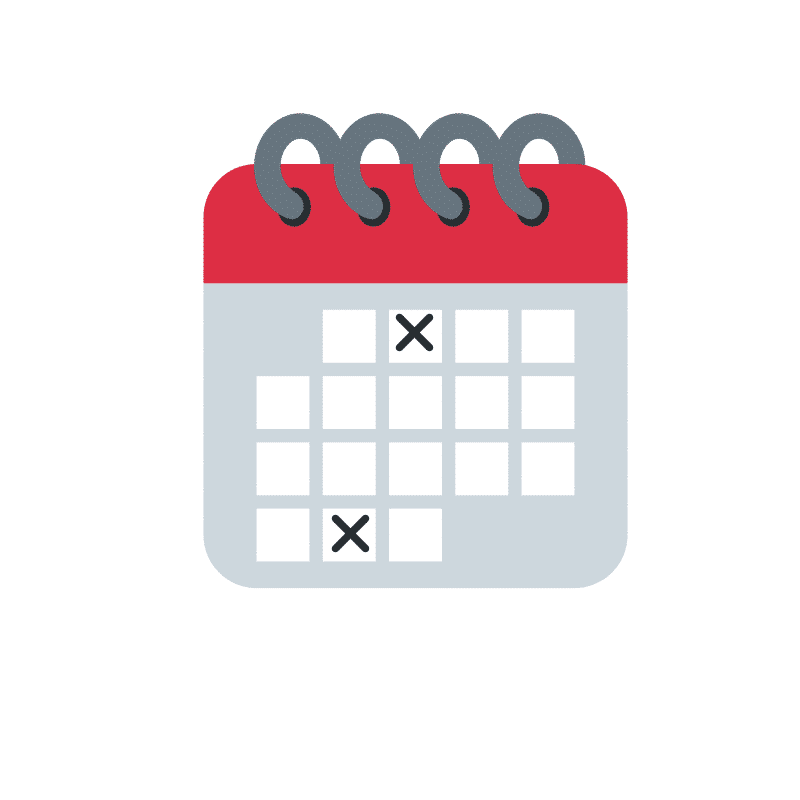 Use Topaasia in:
Team development discussions

Retrospectives

Project meetings

Monthly meetings

Solving current team or work community problems

Advancing change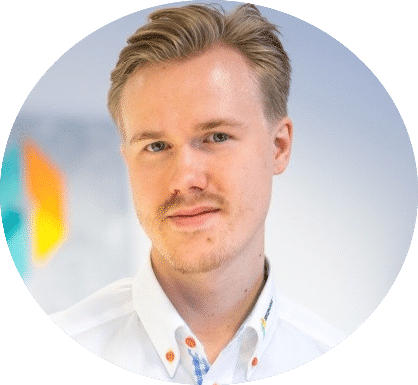 Excellent way to achieve dialogue. I would recommend to everyone who want to get people in their organization talking to each other and bring their thought forward.

Santtu played with his sales team remotely about successful sales.
Feedback from over 100 Topaasia users on scale 1-5:
1 game leader
For 1 game leader
Use as personal tool for projects, team leading or as consultant
5 game leaders
For 5 game leaders
For team, small unit or small company
1 game leader
For 1 game leader
For project, team leader or consultant
5 game leaders
For 5 game leaders
For team, small unit or small company
For larger organizational use ask for an offer!
VAT 24% is added where applicable.
Unlimited game sessions – Use as much as you want

Unlimited amount of participants – Play with as many participants as you want

All Topaasia® deck catalogs – Use in diversely in many different contexts and teams

Email game report from every session – Remember what was discussed about and decided

Languages english and finnish – Play with finnish and english colleagues 

Game leader playbook – Concrete support material
Topaasia® introduction is guided by Topaasia. We'll have and remote or physical "how-to-use" – session for your game leaders
You'll have an personal contact person, who will help you get all the benefits out of Topaasia.
Topaasia is a web-based service. Service is secure and we can tell more about service's security when requested.
Topaasia – service includes many different Topaasia-decks, which let you to discuss a wide variety of topics. Below is a breakdown of what decks and topics Topaasia is good dealing with, and with whom decks have been made in collaboration with: